Wine Down Sundays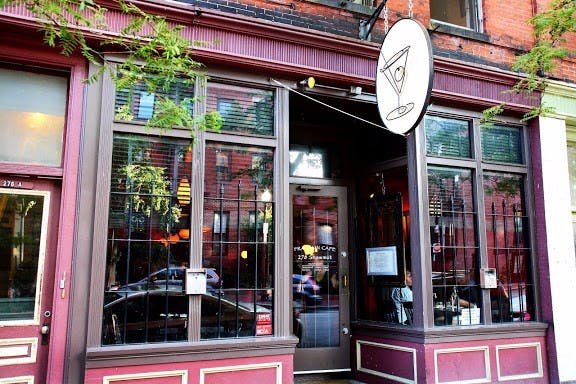 Because of our close friendships with winemakers all around the world, we have access to limited-edition bottles at wholesale prices. And we're all about sharing the love.
With only a few bottles of each wine to our name each week, you won't want to miss out on these amazing finds. Stay tuned to our instagram for each week's wine announcement. All wines are $45/bottle.
Upcoming Wines:
DECEMBER 1: Maritana Le Russe Pinot Noir, 2017
This wine is pinot noir with a lot of Pinot "perfume" as well as interesting fresh raspberry, cola and cherry notes. Sleek and aromatic. The name means "Russian" and is representative of Maritana's Russian River Valley Pinot Noir blend of vineyards. There are multiple clones involved – Pommard from Goff, Dijon 777 from Jayda Hill and Dijon clones 115, 667 and 777 from Monte Cristo. RATED 92 POINTS BY WINE ENTHUSIAST
DECEMBER 8: Farina Amarone, 2015
From the Veneto wine region Remo Farina 2015 is a robust and full-bodied Amarone Della Valpolicella Classico made from a traditional red wine blend of Corvina, Rondinella and Molinaro grapes. Always a crowd-pleaser, this vintage is luxurious with black cherry, plum, smoke, chocolate and raisin, dried fruit flavours on the palate.
DECEMBER 15: M. Chapoutier Crozes-Hermitage "La Petite Ruche," 2016
The vineyards of Crozes-Hermitage surround the great Hermitage Hill. Sometimes called a "down-sized Hermitage" La Petite Ruche is all freshness and easy enjoyment from young vines. "Petite Ruche" means "little beehive," an appropriate name as the vineyards were formerly used for bee keeping.
DECEMBER 22: DAOU Bodyguard Petite Syrah Verdot, 2017
The 2017 Bodyguard is a sleek yet powerful blend of Petit Verdot and Petite Sirah, displaying both opulence and structure. The 2017 vintage presents fragrant fruit aromas of blackberry, raspberry, currant and crème de cassis. Notes of cocoa, coffee, dark chocolate, licorice, and sweet cherry pipe tobacco are rounded out with whispers of truffle, toffee, mocha, and menthol.