Wine Down Sundays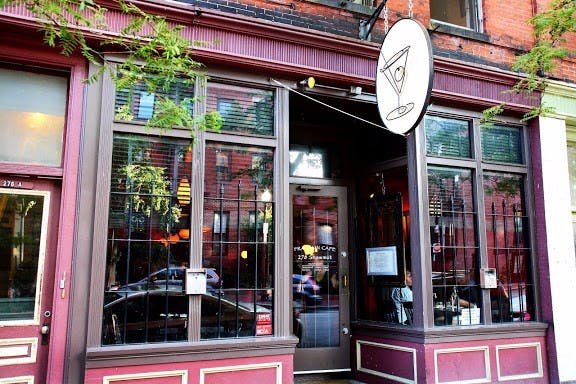 Because of our close friendships with winemakers all around the world, we have access to limited-edition bottles at wholesale prices. And we're all about sharing the love.
With only a few bottles of each wine to our name each week, you won't want to miss out on these amazing finds. Stay tuned to our instagram for each week's wine announcement.
Upcoming Wines:
JULY 14: DOMAINES OTT ROMASSAN BANDOL ROSÉ, 2018
Rated 94 points by International Wine Review, this rosé from the Bandol appellation is orange-flecked pale pink with a delicate, elegant nose dominated by floral notes which evolve towards citrus fruit and vine peach. It is predominantly Mourvèdrew with Grenache, Cinsault and Syrah. Château Romassan is owned and managed by Champagne Louis Roederer.
JULY 21: SAN SALVATORE VETERE ROSATO AGLIANICO, 2018
Made entirely with organically farmed Aglianico, this juicy vibrant Italian rosé is pleasantly dry with a subtle fruit-driven delicate finish.
JULY 28: COMTE LAFOND SANCERRE, 2017
Made on an estate owned by a descendant of Comte Lafond in the Upper Loire Valley, this sancerre takes on a golden hue with aromas of floral, fruit and mineral. On the palate, it is well-balanced with citrus, tangy wet stone, underlying sweetness and an acidic finish.
AUGUST 4: INGLENOOK ESTATE SAUVIGNON BLANC, 2016
This Napa Valley Sauvignon Blanc is a beautifully made effort that offers inviting aromas of dried pear, melon and tea leaf, backed by excellent depth of fruit and good acidity; it is a distinctive wine that adds to the lustre of Napa Valley Sauvignon Blanc as a wine that can stand on its own, without having to lean on France for its qualities.